For thousands of years, human civilization has affected the environment in one way or another, adapting it to its needs. Nature eventually began to lose its original appearance, turning from a temple into a workshop. Let's look at this workshop from space.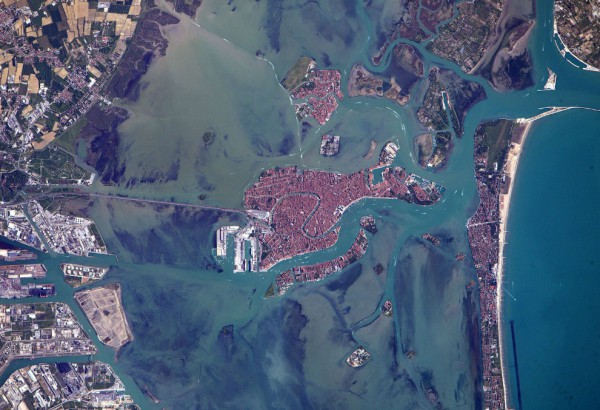 Venice, Italy
---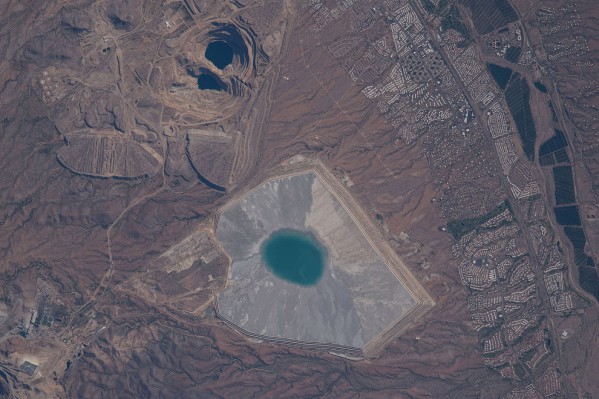 Mining in Arizona
---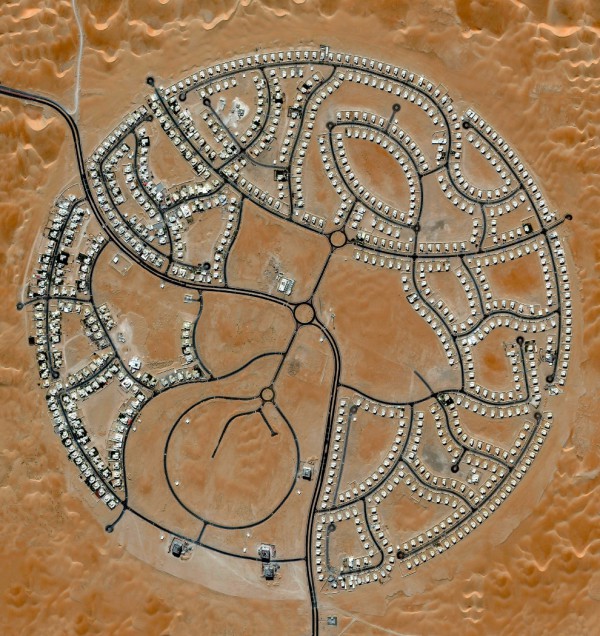 Villas in Abu Dhabi. This is also one of the hottest regions in the world
---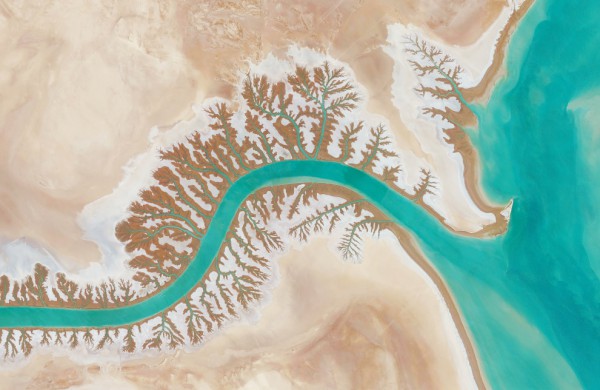 Laguna Shadegan, Musa Bay, Iran. Here you can see a beautiful drainage system
---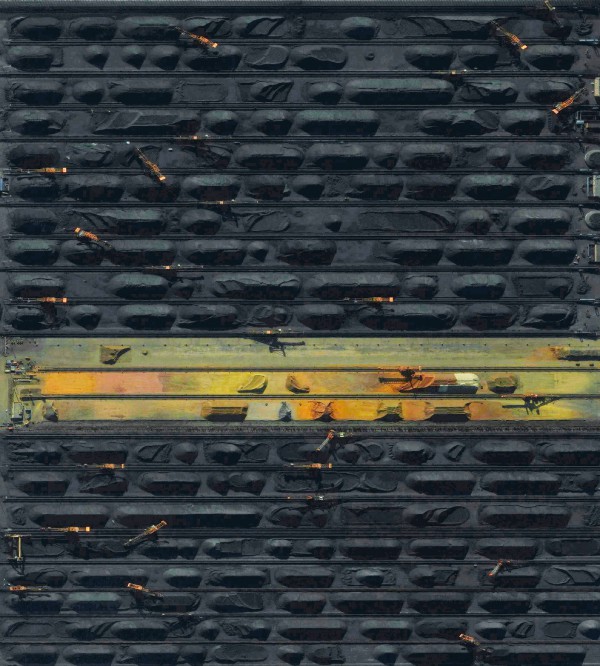 Coal terminal in Qinhuangdao port in China. Its capacity is 210 million tons of coal
---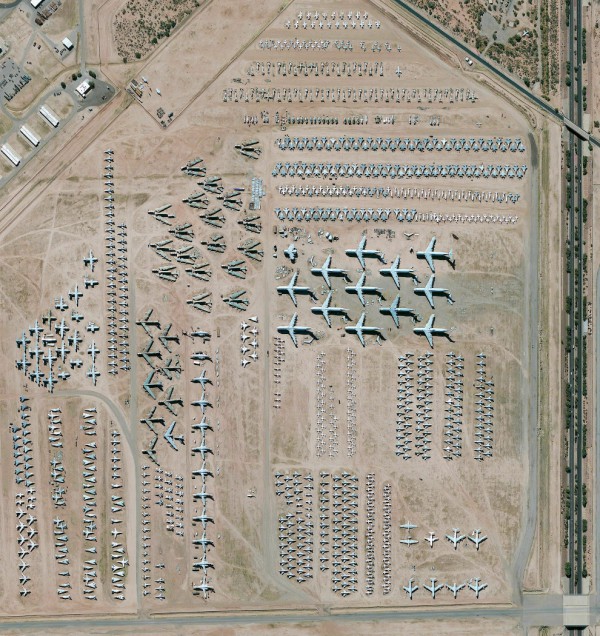 The largest aircraft graveyard in the world. Airbase Davis-Monten, located in the desert of Arizona, in the city of Tucson
---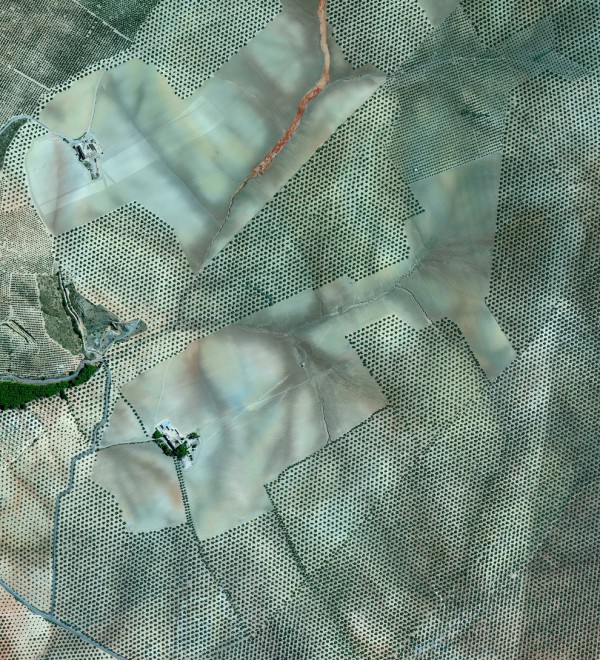 Olive groves in the province of córdoba, Spain
---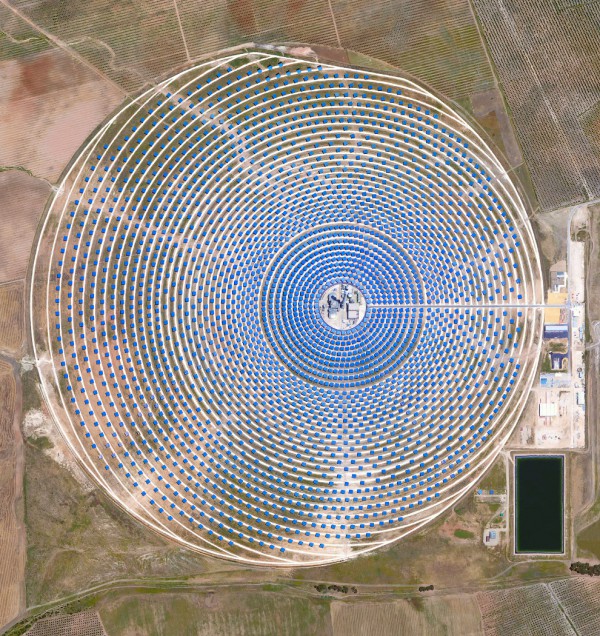 The world's first solar power plant, which is able to work not only during the day but also at night. Gemasolar Power Plant solar station near Seville, Spain, has more than 2650 mirrors installed on an area of 185 hectares. Mirrors collect the sun's rays on, roughly speaking, a barrel of salt. Nitric acid salts perfectly retain heat and warm water tanks, which turning into steam, turns the turbine. This is how energy is produced.
---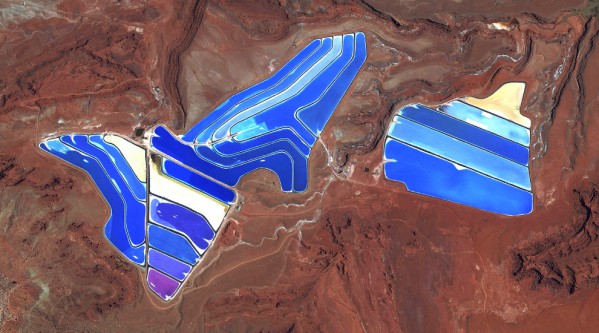 The potash mine in Moab. Salt is pumped to the surface from underground deposits and dried in massive solar ponds
---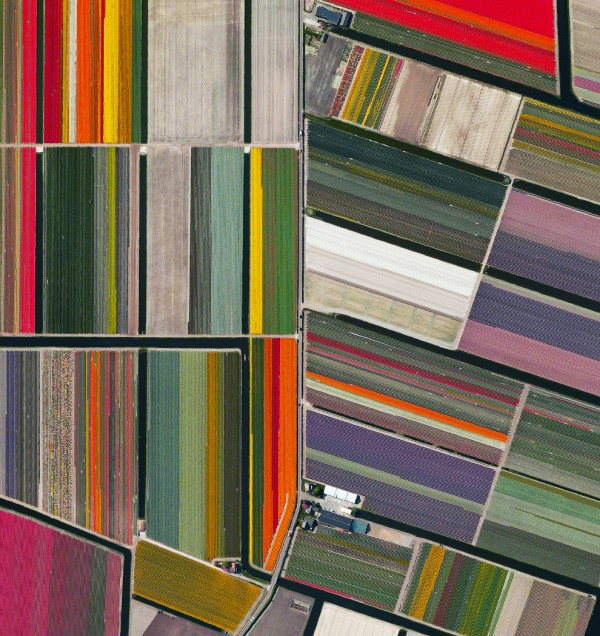 Endless fields of tulips in Lisse, Netherlands
On materials: loveopium.ru