From the Central stadium to Ekaterinburg Arena
Construction began in 1953, and in 1957 was built a new stadium, which received name "Central." The complex of the stadium had roomy stands located in the West and East, track and field, small sports arena, track and field and gyms,field for field hockey, tennis courts, basketball, volleyball courts, cafe, buffet, hotel.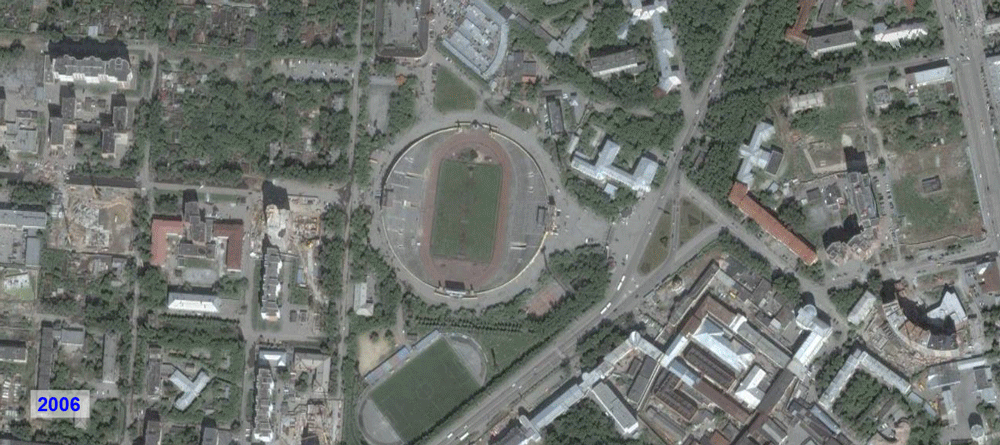 In 2004, the development of a program for the next reconstruction of the sports complex began, and in the third quarter of 2006 it was closed for reconstruction.
One of the strategic objectives of the reconstruction project was to adapt the monument of history and culture, which is the Central stadium, to modern use. Therefore, an important decision was made – to preserve the appearance of the object through the restoration of external walls, sculptural compositions, external fencing.
The Grand opening of the renovated Central stadium took place as part of the celebration of the city Day on August 19, 2011. After the opening, the stadium again became the main home arena of the Ural football club.
In September 2012, Ekaterinburg was officially approved as a city that will host the matches of the 2018 FIFA world Cup, so that the stadium became one of the objects of the sports infrastructure of the Championship.
On October 7, 2015, the reconstruction of the stadium began, in preparation for the 2018 FIFA world Cup. August 25, 2016 completed the installation of concrete structures in the southern and Northern stands. On may 11, 2017, the installation of the main metal structures (about 6 thousand tons) was completed. On April 1, 2018, the first football match was held at the renovated stadium.
For the 2018 FIFA world Cup, the stadium received a new name – "Ekaterinburg arena".
---
How to get to the stadium?
Updated specifically for the 2018 FIFA world Cup - Yandex Map
---
Where can I get sick?
Fan zone CPKO of V. V. Mayakovsky on the map
On materials: ekaterinburg-2018.ru and wikipedia.org
Space imagery: Digital Globe