Photos from the Conference events
With the help of geographic information systems increases the transparency of information and quality control of various sectors of the economy. Today, the development of mobile geoinformation services is an integral part of the further development of the policy of Informatization.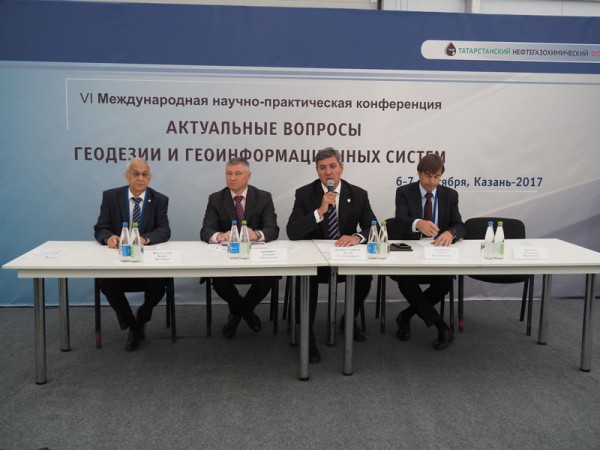 About this and many other topics were discussed yesterday at international scientific-practical conference "Actual issues of geodesy and geoinformation systems" organized by the Ministry of information and communications, Centre of information technologies of Tatarstan and the Kazan Federal University in the framework of the Tatarstan petrochemical forum. The event brought together 250 experts, including representatives of the Northern (Arctic) Federal University named after M. V. University, the Ural regional information and analytical center, companies Trimble and Russian space systems, JSC "Roskartografiya", JSC "Uralgeoinform" and others.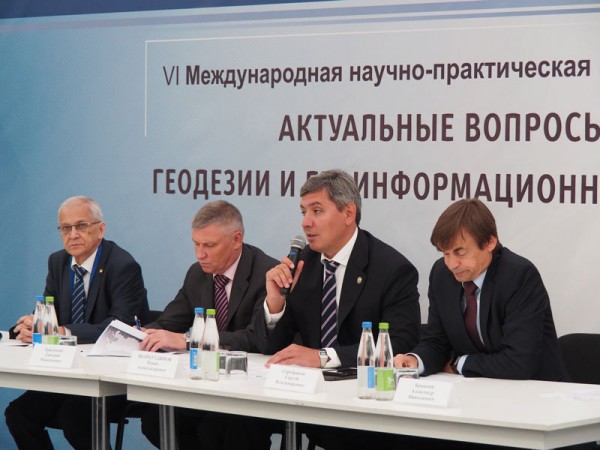 At the plenary session the conference participants were welcomed by the Deputy Prime Minister – RT Minister of Informatization and communications Roman Shaikhutdinov. He noted that the oil and gas industry, which is dedicated to Tatarstan, the forum plays an important role in the economic development of our country and generates more than 60% of the gross national product. And support this activity is impossible without GIS technology. In this regard, are now actively gaining momentum, data collection, analysis, correlation, use in economy and education.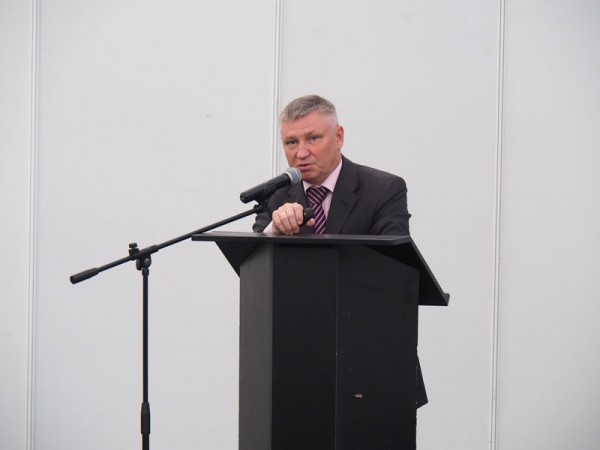 During the meeting General Director of JSC "Roskartografiya" Dmitry Krasnikov told about innovative projects of the company. He recalled that in 2015 between JSC "Roskartografiya" and the Republic of Tatarstan was signed an agreement on cooperation in the field of geodesy, cartography and infrastructure of spatial data, which in 2016 was updated cartographic base of the Republic. Today, the Federal Fund of spatial data is updated information on this map series. Moreover, part 431-FL of updated products already established in the state coordinate system (GCS-2011). Also, updated the map scale range 1:25 000, completed aerial photography of Kazan and Naberezhnye Chelny. The final material will be useful to all consumers of geodetic products for modeling and direct use in the work.
Also in the framework of the plenary session presentations were made by representatives of the Russian Academy of Sciences, Academy of Sciences of the Republic of Tatarstan, JSC "Russian space systems", Kazan (Volga region) Federal University and Innopolis University, JSC "Uralgeoinform" and other companies.
Conference "Actual issues of geodesy and geoinformation systems" will continue today at the site of the Kazan Federal University. The program is expected to demonstrate unmanned technology for the solution of a cartographic task, the presentation of the first results of a scanning total station Trimble SX10, as well as the discussion on the establishment of satellite networks, networks, differential geodetic stations, the capabilities of space radar monitoring of oil fields based on open data and other relevant topics.
Photos from the Conference events
According to the materials: mic.tatarstan.ru