At the end of August 2017 was completed for installation in the design position of the Crimean railway arch bridge in the Kerch Strait. The final Assembly for the Seine estuary supports will be back in three weeks. But now under the railway arch Crimean bridge going marine vessels. One vessel was passing under the arch, depicted in the picture, the spacecraft of the Russian space Agency "Resource-P".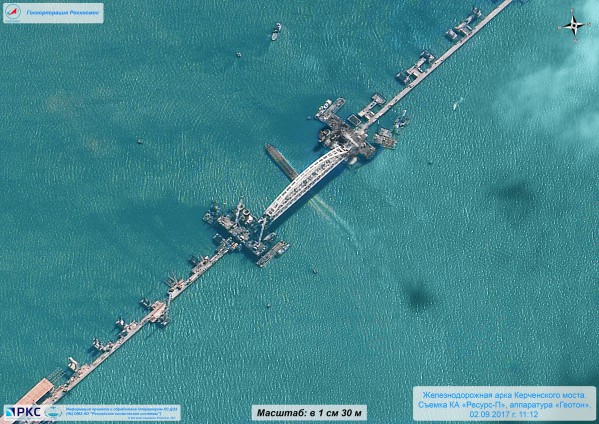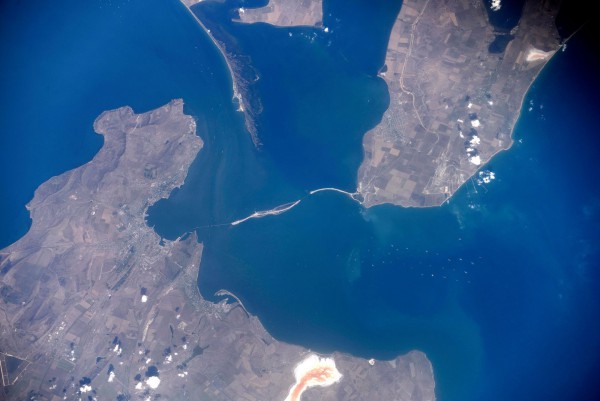 Order processing satellite imagery, and these images can via the feedback form.
Processing of satellite and aerial photography Department of digital photogrammetry JSC "Uralgeoinform"
According to materials SC"ROSCOSMOS"