Part 3 – Africa
In previous collections Part 1 è Part 2 - there were unique pictures of Earth taken from space Landsat 7. These images were processed by overlaying visible and infrared data. These pictures are not like our usual photos of the Earth from space. They are more like colorful paintings. In this collection we offer you the colors of Asia.
Such pictures will be processed and painted for you by experts Department of digital photogrammetry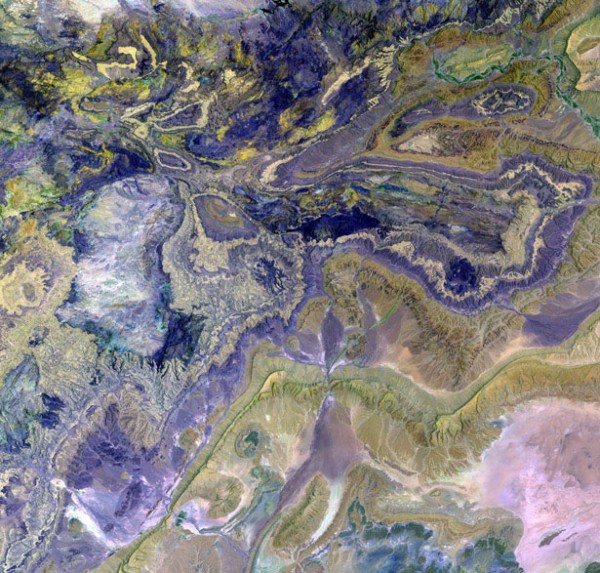 Anti-Atlas Mountains, Morocco
The southwestern part of the Atlas mountains is located in Western North Africa. Here are some of the richest, but not developed mineral deposits in the world.
---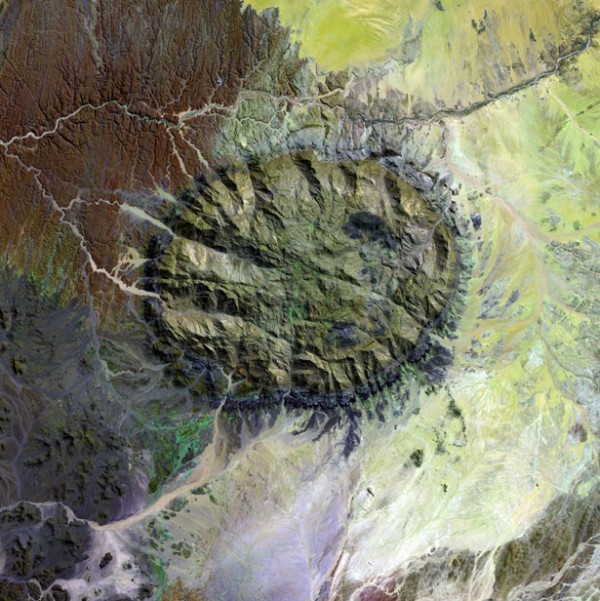 Mountain the Brandberg massif, Namibia
It is located in Damaraland, in the North-Western part of the Namib desert, near the coast and covers an area of about 650 square kilometers. Brandberg – is the result of an ancient earthquake, which resulted in a fracture formed on the surface of the earth flowed molten granite. Unique communities of plants and animals live in its mountainous environment, and prehistoric rock paintings adorn the steep cliffs.
---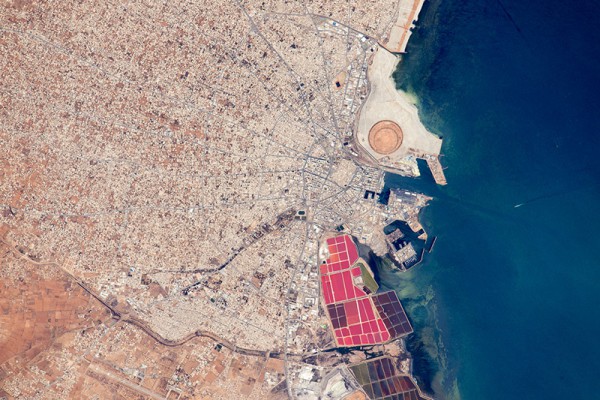 The port of Sfax in Tunisia
---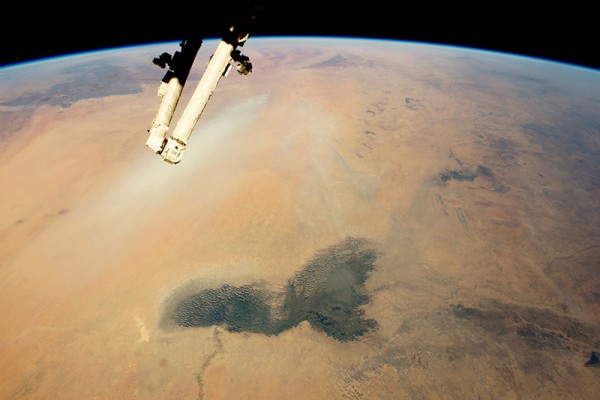 Lake Chad and the Sahara desert
---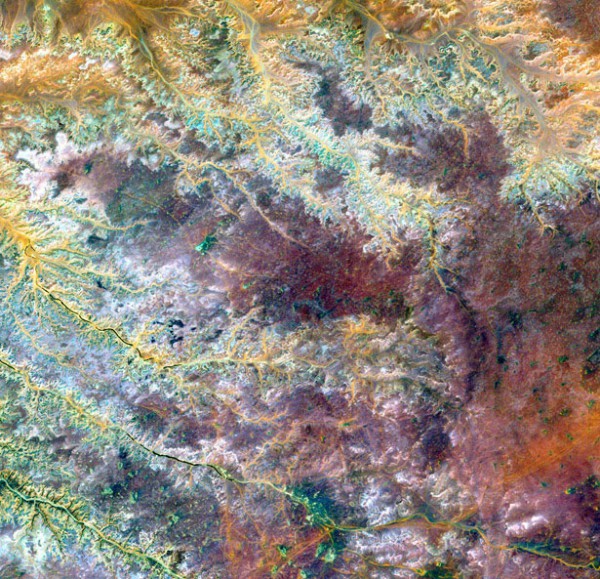 River Ghadames, Libya

The dry riverbed of the Ghadamis on a plateau near the mountains Tinhat in Libya.
---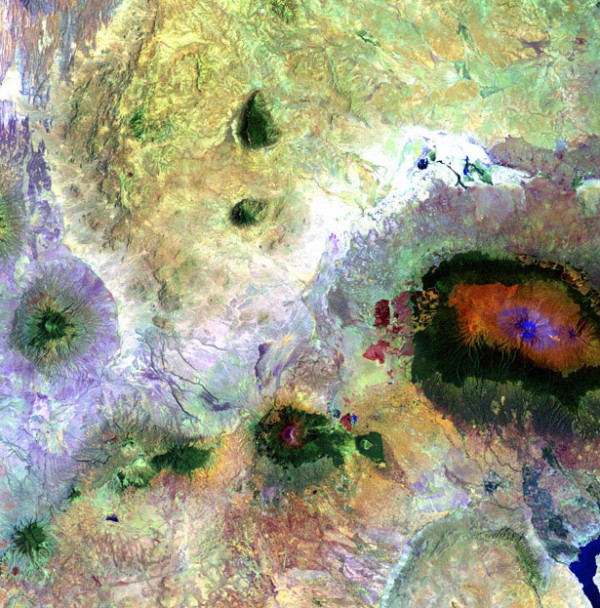 Kilimanjaro, Tanzania
Mount Kilimanjaro is clearly visible from almost all points of Tanzania's Savannah and Kenya's steep slopes rise to a flat top. The giant size of the mountain forms its own microclimate.
---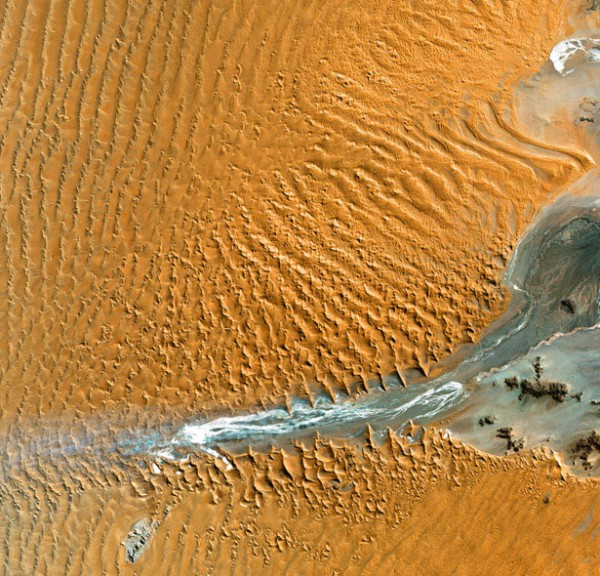 The Namib Desert, Namibia
Coastal winds create sand dunes 300 meters high, which are visible even from space.
---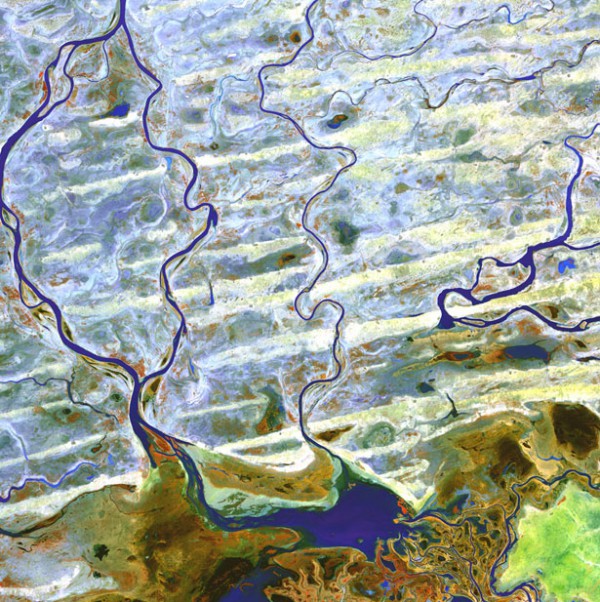 Niger River, Africa
The Delta of the river, which is 250 kilometres long and 325 kilometres wide, is the largest in Africa. Niger river originates in the East Atlantic ocean, in the highlands of Guinea. From there, it turns North-East through Mali, passing through the sub-Saharan desert, then turning South and passing through the Niger and Nigeria, flows into the Gulf of Guinea.
---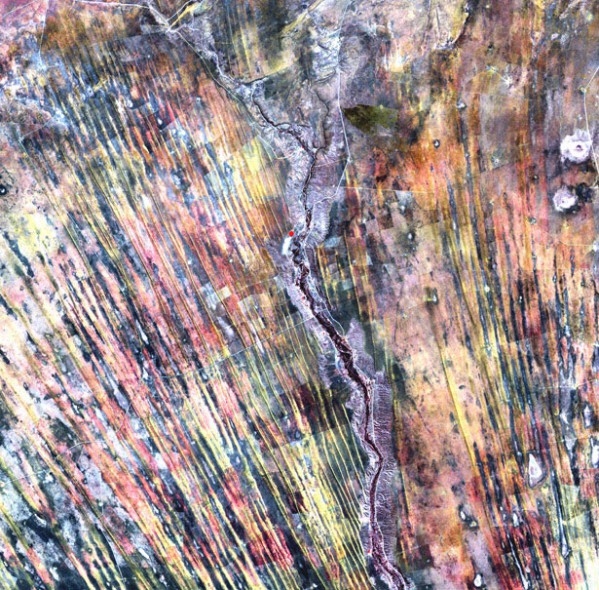 Kalahari Desert, Namibia
Kalahari is a huge Kingdom of sand. Sand dunes are rapidly advancing on once fertile and arable land. In the picture they are marked with stripes. Pale pink in the photo shows healthy vegetation.
---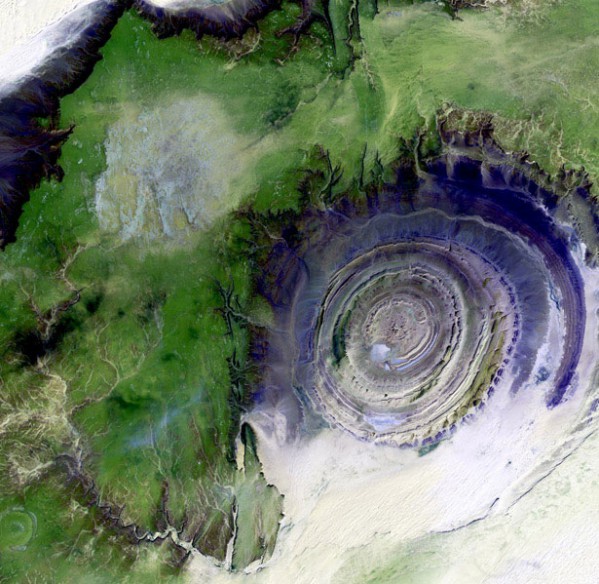 Geological structure of Rishat
The structure of the Rishat is a geological formation in the Western Sahara desert, called the "eye of the Sahara" or the Eye of the Desert. The crater diameter of 50 km and the Origin of structure is still a matter of controversy scientists and it is considered that the sedimentary rocks of the richat structure are a result of the action of erosion of the earth's crust.
---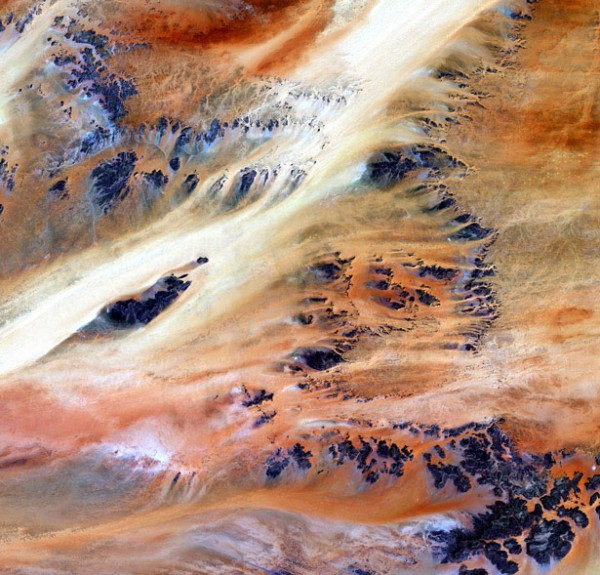 Oasis Merkezi, Chad
Sands of the Sahara desert, near the oasis of Cerkezi in Chad.
---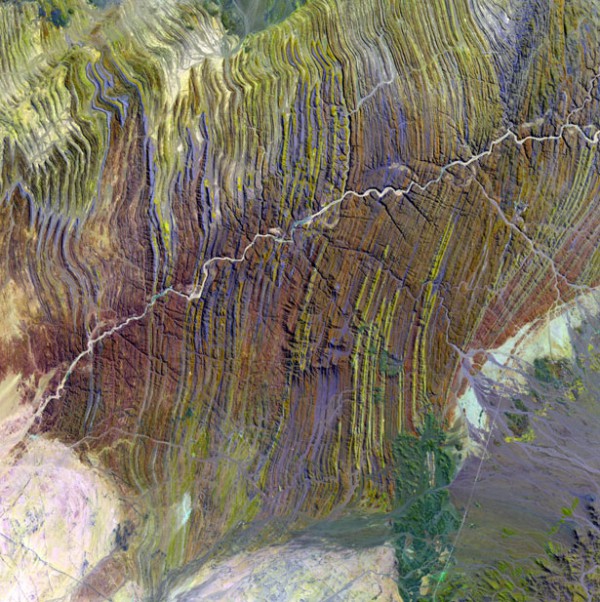 Ugab River, Namibia
The river Ugab is vital for Namibia. In the dry period dries up. In the season of heavy rains the valley of the river Ugab becomes a saving shelter for elephants.
Such pictures will be processed and painted for you by experts Department of digital photogrammetry
Space images – NASA, Us geological survey.
oakhill.ru, photolium.net