Part 6 – Land and Water
In previous collections Part 1, Part 2, Part 3, Part 4 è Part 5 - there were unique pictures of Earth taken from space satellites Landsat 7. These images were processed by overlaying visible and infrared data. The pictures do not look like the usual pictures of the Earth from space. They are more like colorful paintings. With this selection we complete the series and present You the earth and Water colors.
Such pictures will be processed and painted for you by experts Department of digital photogrammetry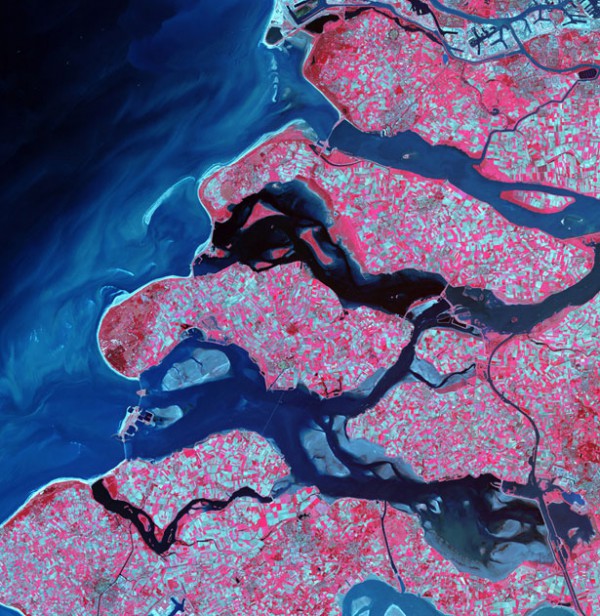 South-West coast of the Netherlands
The Delta area in the South-West of the country, formed by the mouths of several rivers, is protected from flooding by rows of dams and dams. After unusually powerful tides devastated this area in the spring of 1953, a complex system of dams, canals, dams and bridges was built to contain the North sea.
---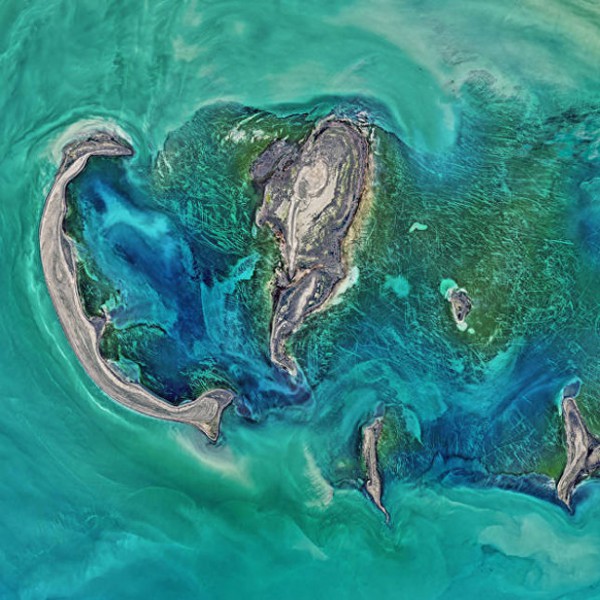 Caspian sea
---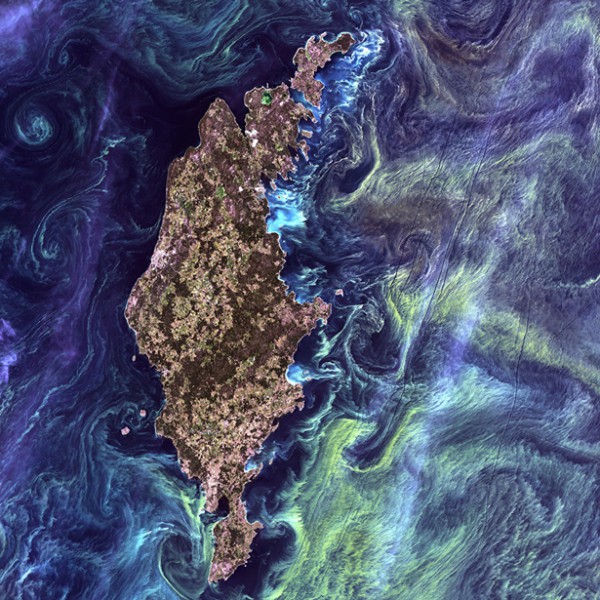 Gotland island in the Baltic sea
Mass accumulations of phytoplankton in the dark water around the island of Gotland in the Baltic sea.
---
Volcanic cones in the Andes
Seascape of volcanic cones in the Andes.
---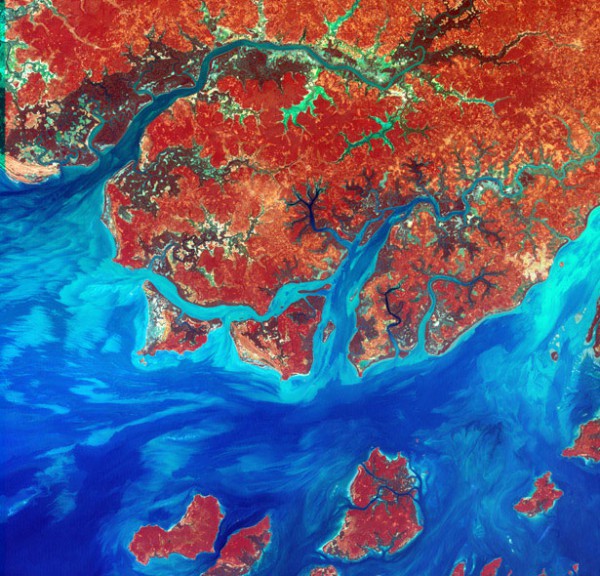 Guinea Bissau
A small country in West Africa. The extensive system of the rivers of this country washes out in the ocean a large amount of silt. This silt on the satellite photo is presented in light blue. Red color tropical forests.
---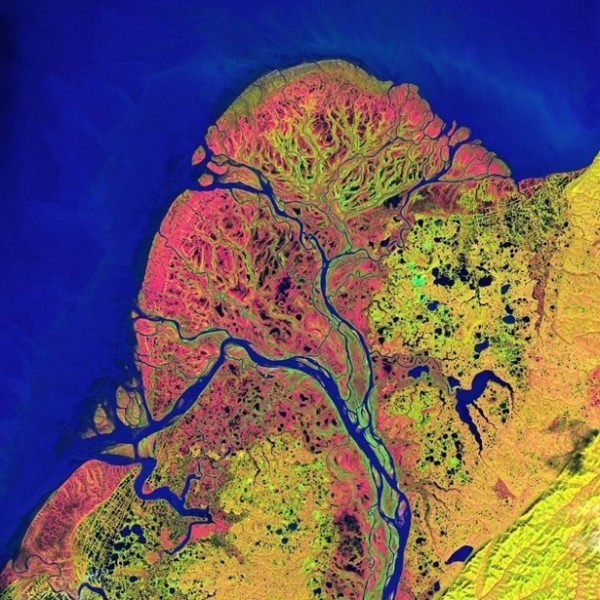 The Delta Of The Yukon
View of the national wildlife reserve "Yukon Delta" in Alaska from space.
---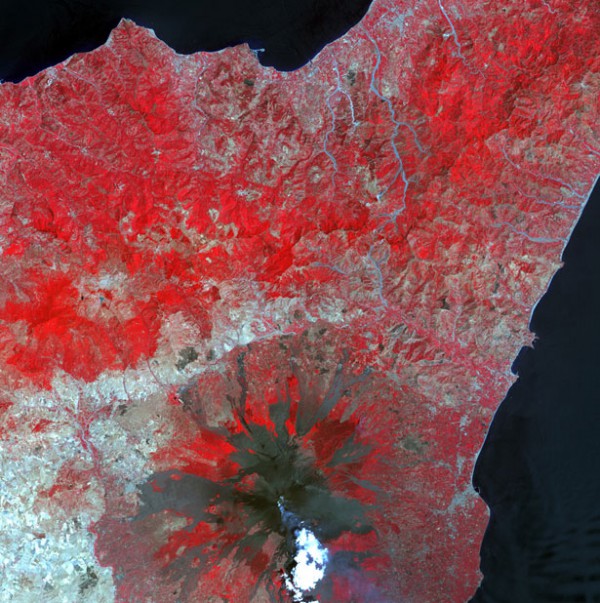 Mount Etna, Italy
Etna active, the highest volcano in Europe, located on the East coast of Sicily. The photo captured a volcanic eruption in 2001. Visible columns of steam and smoke escaping from the crater and lava flows on the slopes of the mountain.
---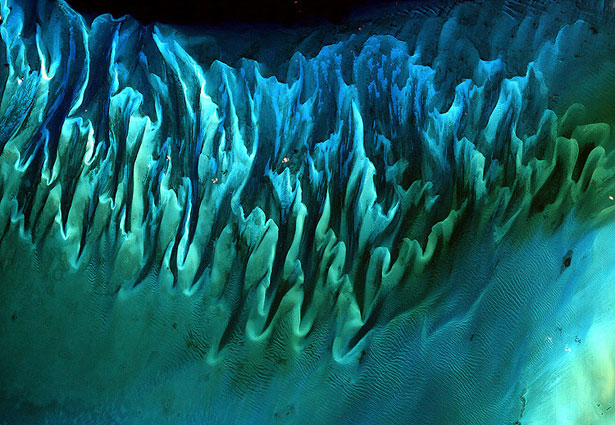 Coahuila, Mexico
This satellite image shows the underwater Sands off the coast of the Bahamas, formed by waves and ocean currents. Greenish color is algae.
---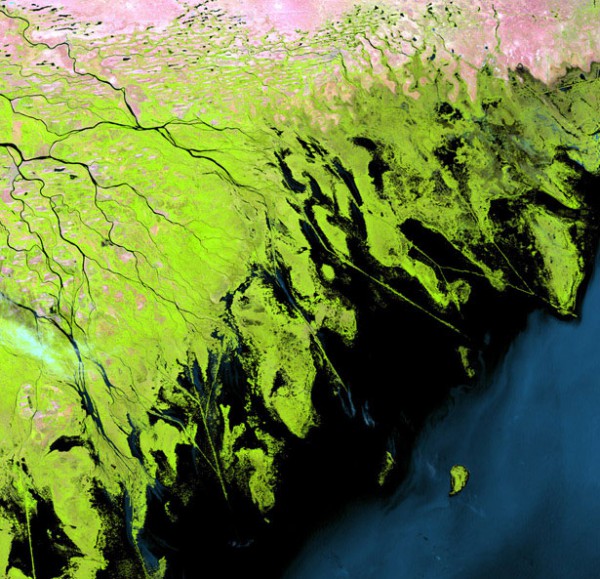 Volga river basin, Russia
The basin of the Volga river, which splits into more than 500 channels. One of the largest rivers in the world. Flows into the Caspian sea.
---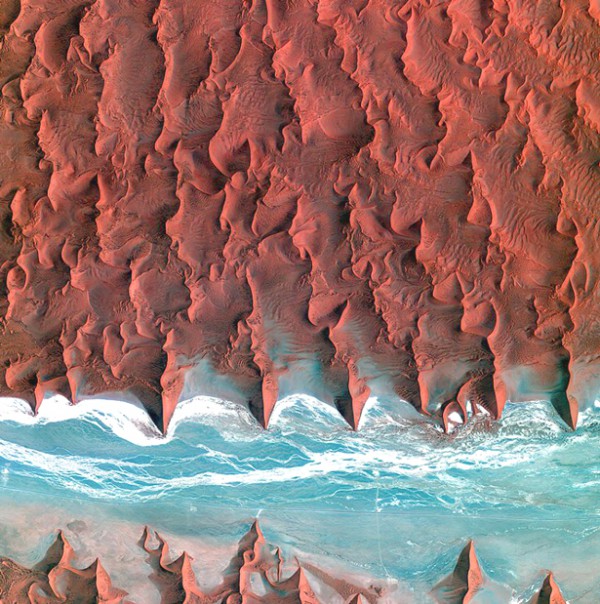 Namib desert
Sea sand of the Namib desert.
---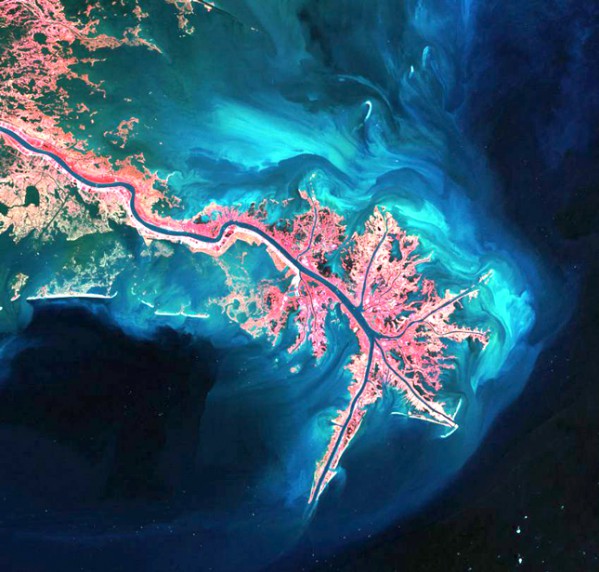 The Delta of the Mississippi river
Mississippi is the longest river flowing in North America. Approximately every thousand years the restless Mississippi river chooses new tributaries, already izborsky in the Delta is about 320 km of coastline of the Gulf of Mexico.
Such pictures will be processed and painted for you by experts Department of digital photogrammetry
Space images – NASA, Us geological survey.
oakhill.ru, photolium.net